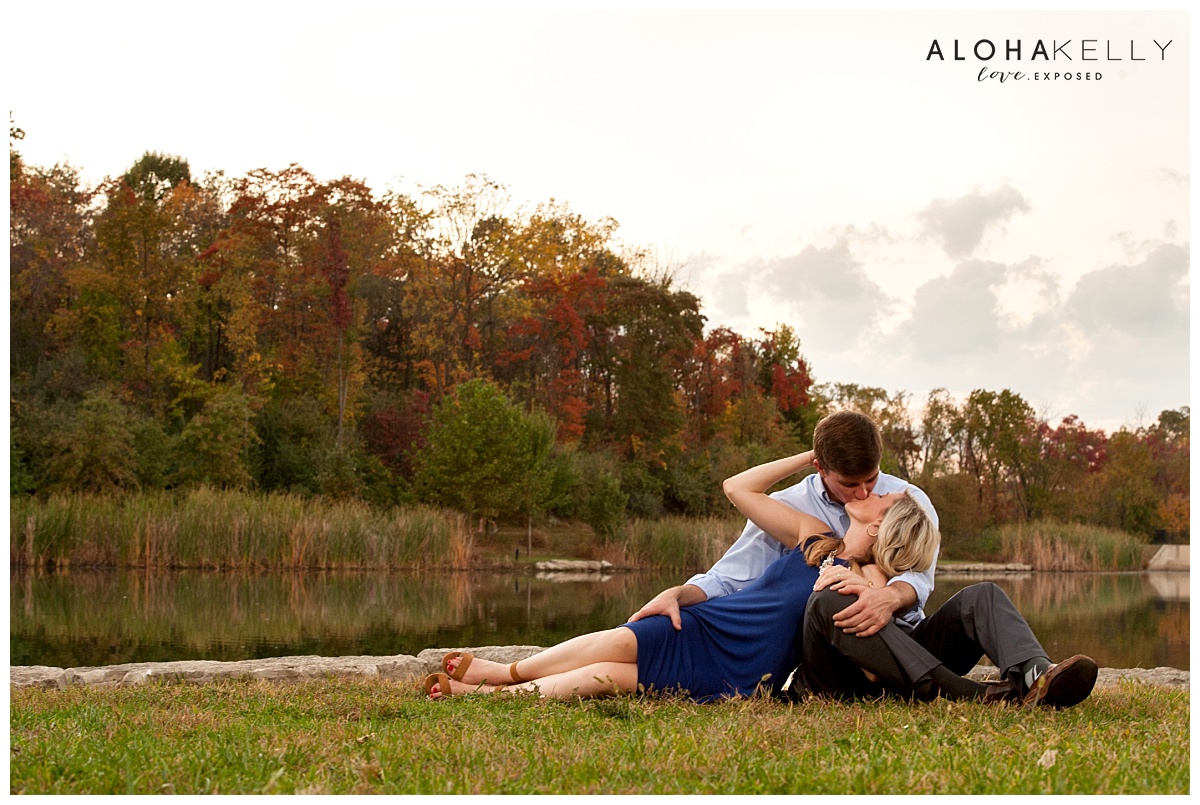 Sometimes you find your people. The ones who share your visions as an artist and are game for anything. Sometimes, it just works and you find yourself telling their story better than you expected to! It must be an Irish thing….
Katie + David are getting married in March next year on the scheduled day of the Annual St. Pat's Day run (which I typically participate in). It's also the day of the St. Pat's Day Celebration in St. Louis…which means party ALL day. Plus, we get to rock out at the Top of the Met and watch the sun set over the city. I don't think it'll get much cooler than that.
We decided to try a pretty little park in Chesterfield called Central Park – it looks like it was built for photographers in mind! Super gorgeous location. We literally shot until we ran out of light and then continued to shoot until almost dark. These two were fabulous to work with!! I can't wait to celebrate with you two!